Program board
Margje de Koning
After finishing her studies, Margje de Koning directed documentaries for various broadcasting companies for 12 years. For some years Margje was a teacher for documentaries at the University of Amsterdam. In August 2004, Margje became Commissioning Editor for a documentary slot of 52' docs. This meant producing and co-producing creative single 52′-documentaries on contemporary social, social-cultural, and moral issues with a strong human interest angle. The focus is on Dutch subjects but surely also on subjects from over the whole world.
Since January 2005 Margje de Koning has been responsible for the Television Department of IKON and on January 2012 she became Head of TV, Radio and New Media programming at IKON. From January 2016 IKON has been incorporated within EO with Margje de Koning as Head of Documentaries for EOdocs. In September 2019 she left the Public Broadcaster in order to become the new artistic director of the film festival Movies That Matter.
Tomáš Hudák
Tomáš Hudák is a film critic, programmer, and festival co-ordinator based in Bratislava, Slovakia, currently working at Slovak Film Institute where he is responsible for the international promotion of Slovak cinema with a focus on documentaries. He has been working for various film festivals for the last ten years in programming and program coordination positions. His writing can be found in magazines such as Senses of Cinema, Desistfilm, KinoScope, or Dok.revue.
Mária Ferenčuchová
Mária Ferenčuhová is a Slovak poet, film critic and translator. After 15 years of teaching history and theory of documentary at the Academy of Performing Arts in Bratislava she now works for the Slovak Film Institute. She is the author of the scholarly monograph Differed Time. Film Sources, Historiography, Documentary and editor and co-author of New Slovak Cinema and Documentary in V4 countries. She published five books of poetry; the newest is Immunity and Black Earth. Immunity was awarded several prizes and was translated into Serbian, Slovenian, Ukrainian, and French. Collections of Ferenčuhová's selected poems were published in English, Macedonian and Greek.
Lukáš Osvald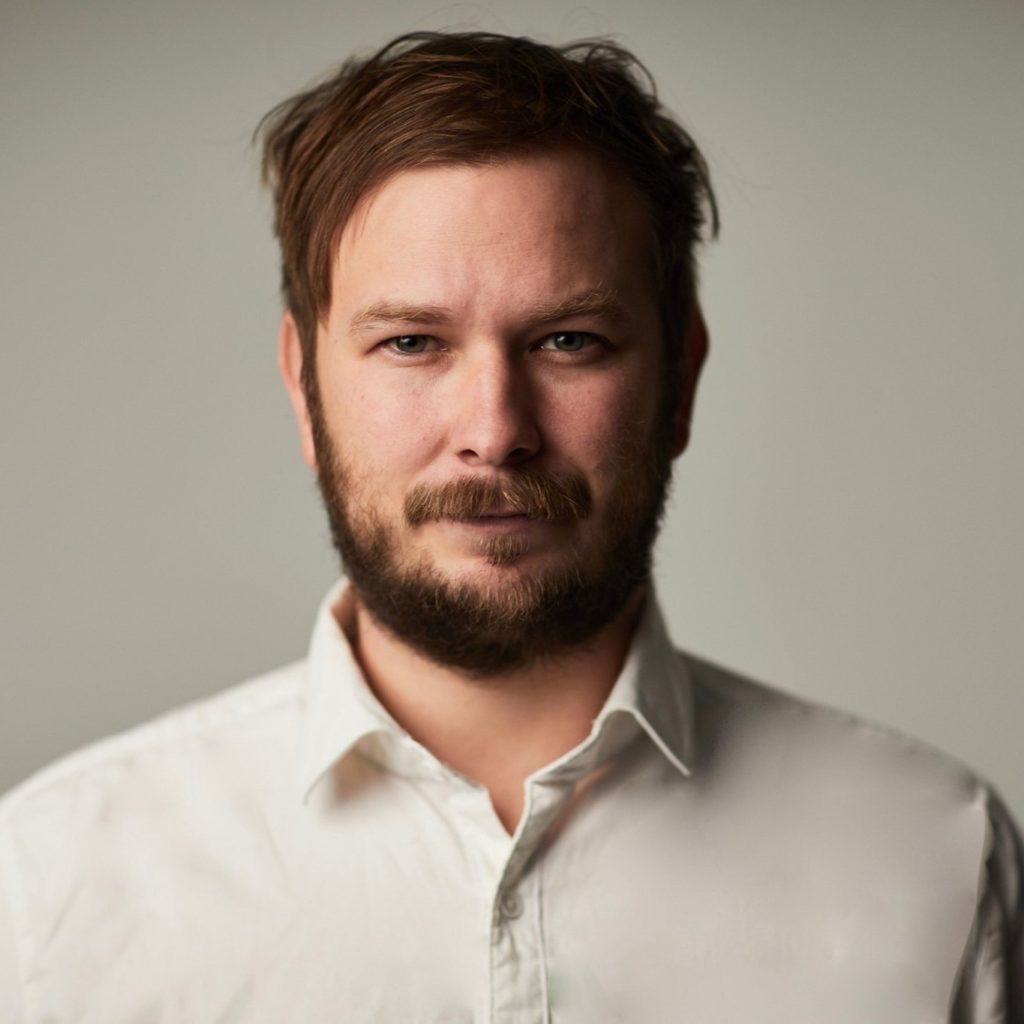 Lukáš Osvald is head of the global education and human rights department at the non-profit organization People in Need. He studied political science with a specialization in democratization and human rights at the Masaryk University in Brno and the University of Oslo. For many years he has been dedicated to civil society, campaigns, communication, information environment, extremism and education in the field of migration, climate change and civic participation.
Emília Perez Janecová
Emília Perez is a translator, researcher and university lecturer. For over a decade, she has been introducing the latest European trends to the training of audiovisual translators in Slovakia and pioneered media accessibility training in the Slovak university environment. Her current research focuses mainly on artistic communication for audiences with specific needs, in particular subtitling for the deaf and hard of hearing. In this field, she cooperates closely with the Slovak Deaf community and has also actively cooperated with several EU institutions within numerous domestic and international research and training initiatives. As a translator, subtitler and co-coordinator of translation and accessibility projects she has worked with dubbing studies, film festivals and organisations both home and abroad.
FINANCIAL PARTNERS